News
August 2023
WICOVIR study finally finished also at DATEV and Nuremberg laboratory closed July, 31st. Thank you for the generous donation of laboratory equipment!
December 2022
Successful defense of Xiangjun Meng. Congratulations and a good start back in China!
November 2022
 Contract extension signed. We are happy to continue and expand our cooperation with mymicrobiome in 2023 and 2024.
July 2022
Dr. Tania Veuthey (CONICET, Argentina) starts her second stay as a guest scientist.
May 2022
Successful habilitation of Dr. Lisa Bäumer. Congratulations!
Bavarian Research Foundation-funded DiaKerWa (Diamantelektroden auf Keramikbasis zur Abwasserreinigung) project starts.
Ukrainian student Anastasiia Botserovska from Lwiw University starts her internship. Welcome!
April 2022
Successful defense of Jens Möller. Congratulations and good luck at Novartis!
March 2022
Cooperation with MyMicrobiome AG further extended. We look for new team members!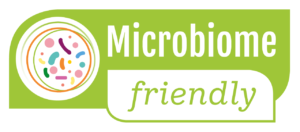 August 2021
July 2021
FAU Microbiology spin-off BD-4 GmbH wins second place in BayStartUp "Business Plan Contest Northern Bavaria".
June 2021
BD-4 GmbH for the market introduction of boron-doped diamond electrodes as disinfection tools in dentistry founded.
More than 100.000 gargle samples tested in frame of the WICOVIR project.
May 2021
BayLat-funded cooperation with CONICET (Argentina) approved.
More than 50.000 persons tested and 25 SARS-CoV-2 infections detected in frame of WICOVIR.
April 2021
The Dr. Rolf M. Schwiete Stiftung is funding a 2-years project focussing on the application of boron-doped diamond electrodes in dentistry with more than 200.000 EUR.
March 2021
February 2021
Hanna Michlits from BOKU, Vienna, starts her 3-months internships focussing on mutant studies on iron metabolism in Corynebacterium diphtheriae.
January 2021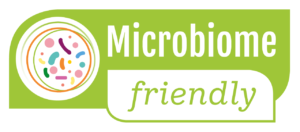 New cooperation with MyMicrobiome AG started. MyMicrobiome is a start-up company focussing on the validation of various products in respect to microbiome-friendly formulation. In frame of the newly started cooperation, new testing methods will be developed.
Set-up of a COVID-19 screening program in cooperation with T. Wagner (intego GmbH) started.