News
August 2021
July 2021
FAU Microbiology spin-off BD-4 GmbH wins second place in BayStartUp "Business Plan Contest Northern Bavaria".
June 2021
BD-4 GmbH for the market introduction of boron-doped diamond electrodes as disinfection tools in dentistry founded.
More than 100.000 gargle samples tested in frame of the WICOVIR project.
May 2021
BayLat-funded cooperation with CONICET (Argentina) approved.
More than 50.000 persons tested and 25 SARS-CoV-2 infections detected in frame of WICOVIR.
April 2021
The Dr. Rolf M. Schwiete Stiftung is funding a 2-years project focussing on the application of boron-doped diamond electrodes in dentistry with more than 200.000 EUR.
March 2021
February 2021
Hanna Michlits from BOKU, Vienna, starts her 3-months internships focussing on mutant studies on iron metabolism in Corynebacterium diphtheriae.
January 2021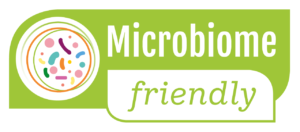 New cooperation with MyMicrobiome AG started. MyMicrobiome is a start-up company focussing on the validation of various products in respect to microbiome-friendly formulation. In frame of the newly started cooperation, new testing methods will be developed.
Set-up of a COVID-19 screening program in cooperation with T. Wagner (intego GmbH) started.